Hi, my name is Joe Schneider…
 I'm the founder of HUCK Performance Buckets. I'm from the great State of Maryland and was born and raised on the Eastern Shore of Maryland. I'm a graduate of Salisbury University with a degree in Environmental Sciences. My bucket story started as far back as I can remember as a kid fishing and hunting, building forts and doing what kids did back then. It seemed like I always ended up with a 5-gallon bucket in my hand for one use or another. As I grew up and continued my outdoor pursuits, whether in my work life or my recreation, a 5 gallon bucket was never too far away. Cleaning boats, carrying fish, catching bait or rigging bait, or as a makeshift seat in a dove field or a turkey blind, a quick step stool, you name it, I had a task for a bucket. Fast forward one specific day when I was getting ready to go fishing at my Dad's in the Florida Keys. I was carrying a bucket full of beautiful ballyhoo to go snapper fishing when the handle on the bucket I was carrying broke. I lost all my bait as the bucket went overboard. It was at that moment, after a few choice words and the realization I had no bait left to fish with, that I thought about how long I had been having the same issues with the tool I had come to use so religiously.
I started giving these issues some serious thought and began doing lots of research. I soon realized there were no good options with respect to 5 gallon buckets. So, I began my quest to reinvent the tool I had grown to love under the assumption that others were having the same problems I was having. First and foremost, I wanted to build a bucket that would last. I wanted it to be able to stand up to the abuse we bucket users put our buckets through on a daily basis. I wanted this new bucket to have comfortable handle that doesn't pull out. And, I wanted this bucket to be user friendly.
This quest, and believe me, it was a quest, led to what we named the HUCK Performance Bucket. It is made of an amazing material SpryTech™ that far outperforms the cheap HDPE used in what I refer to now as disposable 5-gallon buckets.In fact, you almost cannot break a HUCK Bucket! And this means you won't be finding our buckets filling landfills.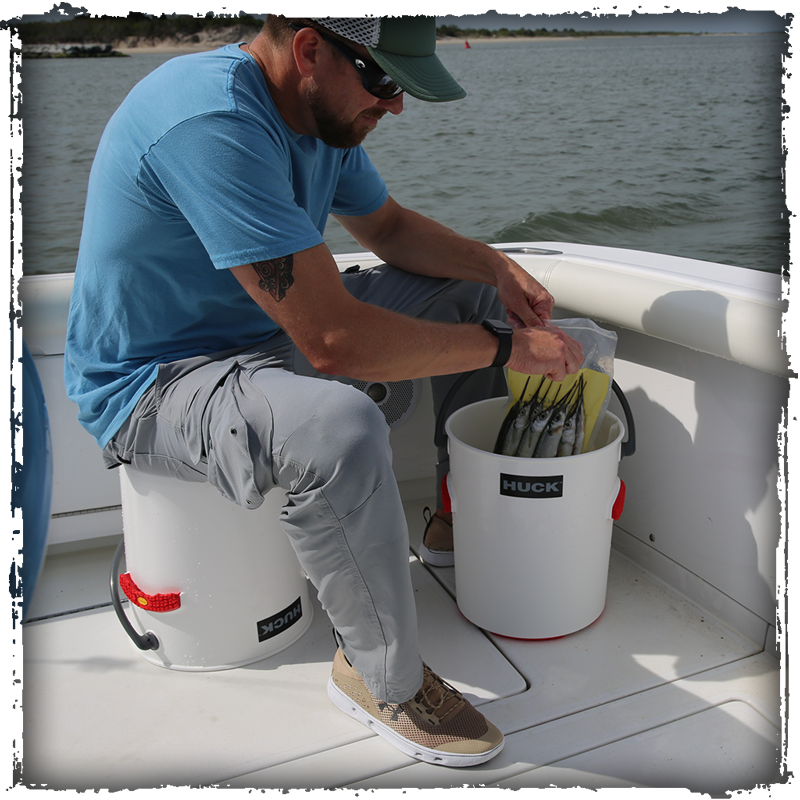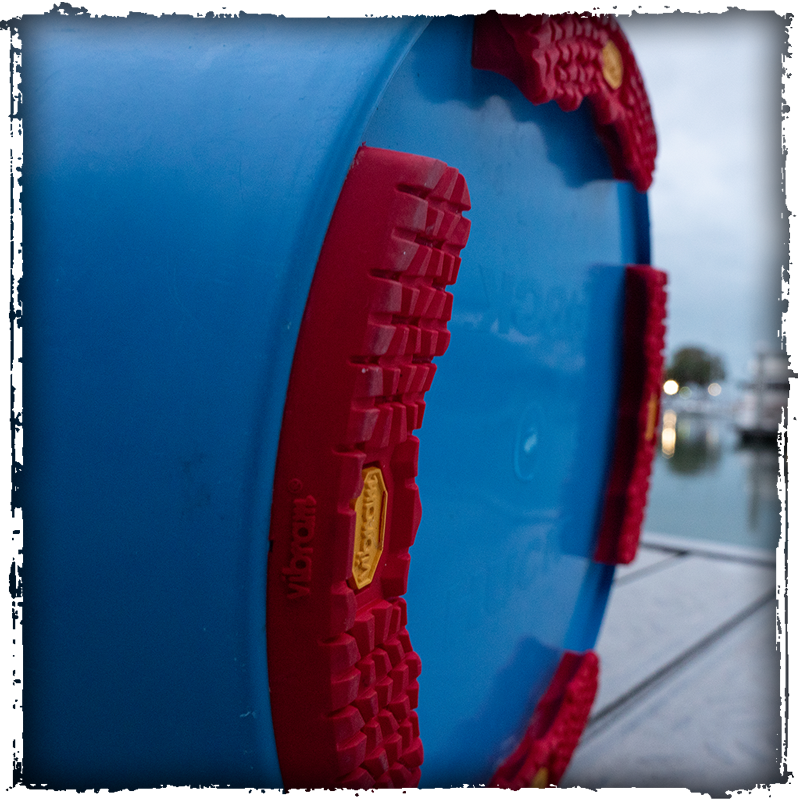 To make the new bucket more user friendly, we developed non-skid feet with finger indents on the bottom. Observation led me to realize that bucket users grab the bottom of the bucket just as often as they grab the handle of the bucket and its the bottom that allows you to control the action of the bucket when you are emptying or filling it. We went to Vibram, the company known for traction and durability in the footwear industry. We use Vibram's premium compounds in our non-skid feet to make sure they give the user the control and traction they never got from the disposable five gallon bucket.
Last but not least we are the only 5 gallon bucket in the world that is 100% made in the USA! This is important on so many levels and just one of the many things that shows our commitment to our country as well as our commitment to building a better bucket one at a time. Thank you for your interest and support.