HUCK™… made super strong to last super long!
There's a lot more science that goes into a HUCK Bucket than what you might think …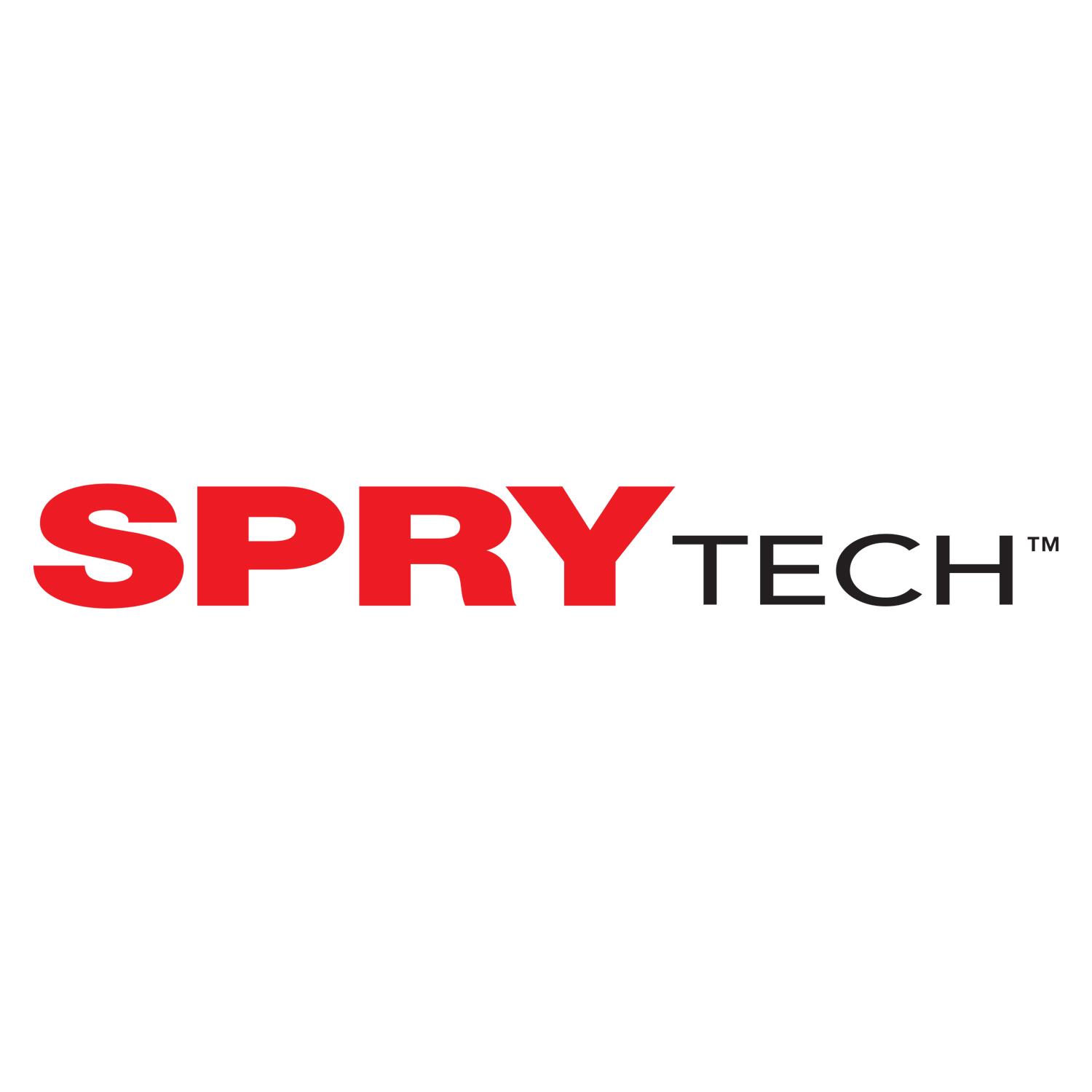 Incredibly strong
The bucket is made of SpryTech™, an incredibly strong, all weather, blend of performance polymers (all other buckets in the world are made of HDPE, a material used to make sandwich bags and milk jugs).
Grippin' Feet™ by Vibram®
Non-skid Grippin' Feet feature built-in finger indents for enhanced control when pouring or lifting
1/8″ thick walls
Double the wall thickness of ordinary disposable 5-gallon bucket
Radiused-edge base
Radiused base design deflects impacts far better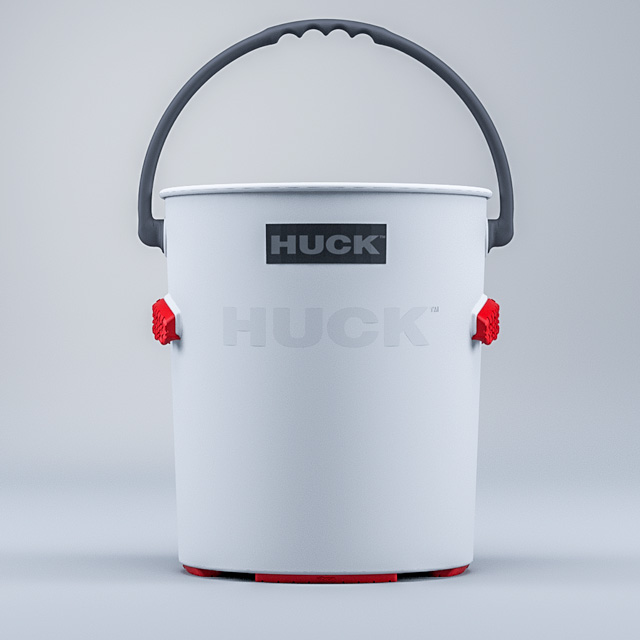 Up off the ground
Feet raise bucket base 3/8″ off the ground so you can spray underneath without moving the bucket
Grips wet or dry
Non-skid feet made of ICETREK™ compound that offers exceptional grip on wet or dry surfaces
Won't stick when stacked
Dome shaped internal handle plug eliminates vapor lock when stacking buckets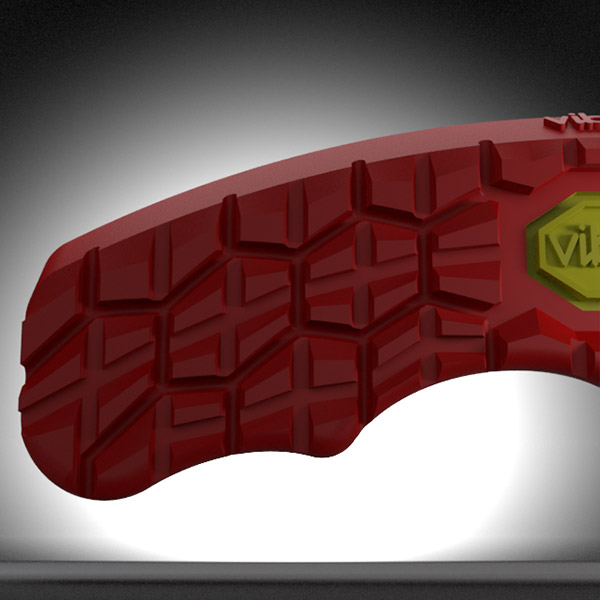 TurtleGrip™ tread
The TurtleGrip tread is designed to prevent slippage by the lugs being angled to dig into the hand should the hand start to slip. The gaps in the tread are designed to help avoid picking up stones and debris from the ground when it is set down
Finger indents
Handle features ergonomic finger indents
GripLip™
GripLip on edge of feet fit the natural shape of your finger joints
Solid rim wall
Solid rim wall above handle bulkheads increase handle strength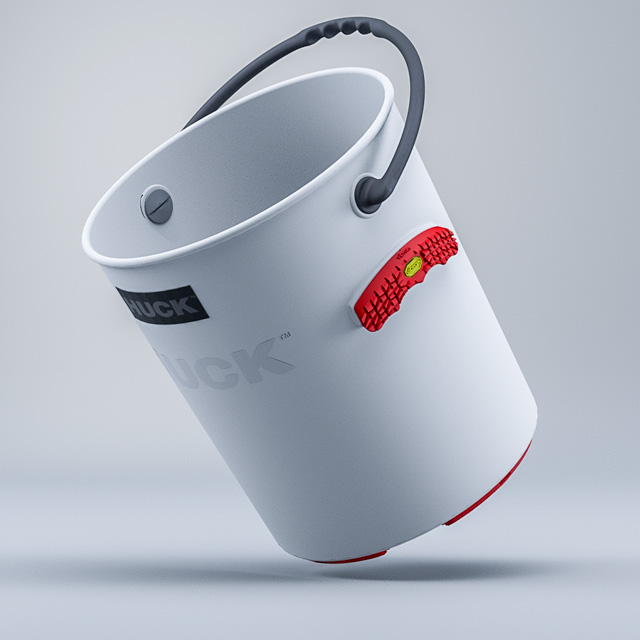 Handle bulkheads
StayPut™ handle system leaves handle in position so you're not having to constantly reach down to grab it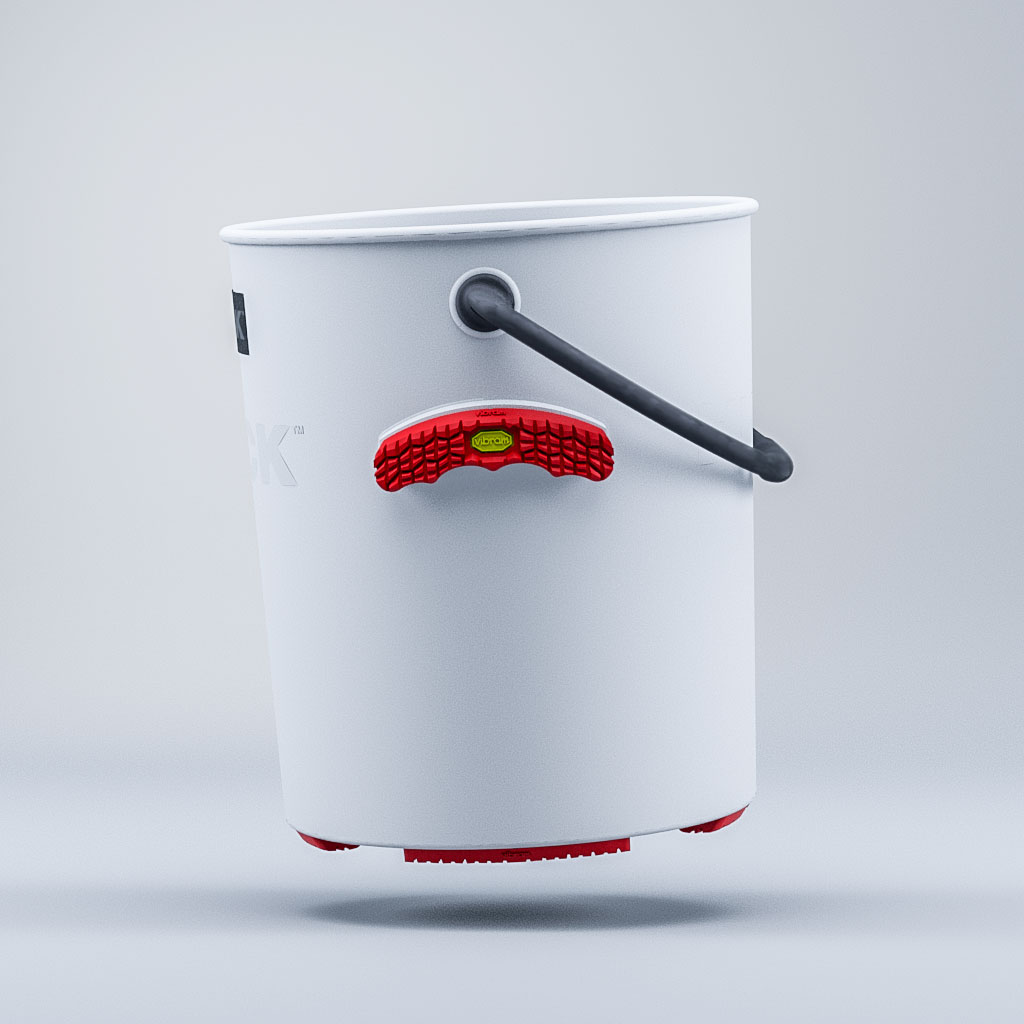 BETTER CONTROL
We call them "spaghetti pot handles" because they are similar to the handles on the side of a spaghetti pot, so they give you the ability to carry or pour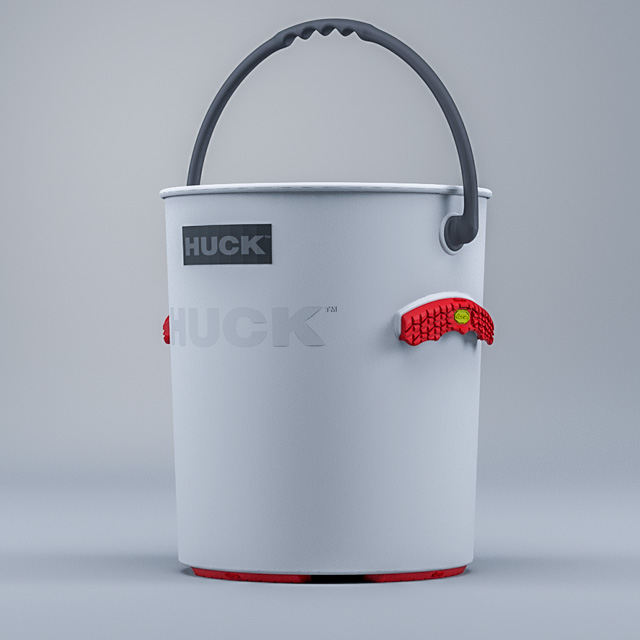 Specifications
Height: 13 5/8″
Mouth diameter: 11.5″
Weight: 3 lbs
Base diameter: 10.5″
Tested to hold over 600 lbs without breaking!
How much weight can a HUCK bucket hold? A lot. An awful lot! The challenge is getting enough weight into the bucket. We were able to effectively get 600.5 lbs into a HUCK (by putting concrete blocks into 16 ordinary buckets) without failure. Pretty amazing!
As seen on Pursuit Channel and Sportsman Channel
[youtube src = "zi7bg3VeEk0"]
Commercial
[youtube src = "4cv3m79Laig"]
Introduction to the HUCK Bucket