Custom-Labeled HUCK Bucket
$119.95 – $123.95
The only thing better than a HUCK Bucket is a HUCK Bucket with your boat's name/logo custom applied to it!
Our 10-year rated outdoor extreme labels are tough, just like our buckets. These are not your ordinary, run-of-the-mill everyday labels. These extreme labels are printed with UV-resistant inks on a premium substrate, which is then laminated with a thick laminate for unmatched label durability. Not only will these labels last, but they are made to withstand temperatures from -40*F to 300*F! They've been tested and proven in extreme climates including the hot sun of a SoCal desert.
Height: 13 5/8″
Mouth diameter: 11.5″
Weight: 3 lbs
Base diameter: 10.5″
Printable area for the labels is approximately 8″ wide and 7″ tall. Price includes labels for front and back. Proof will be sent, and customer approval is required. SUPER SIZE your label with our 12 incher for just $4 more per label!
To ensure maximum durability, we'll likely add a backfill to your logo, as the material does not support transparency and we've found that larger shapes typically maintain your artwork at a higher quality for a longer time.
Customer is responsible for providing ready-to-use label artwork. If working with a graphic designer or graphic artist, we recommend that they convert all text to outlines before sending us the design files.
No logo? Customize your bucket with an image!
Step 1 – Send us the photo and tell us what color bucket: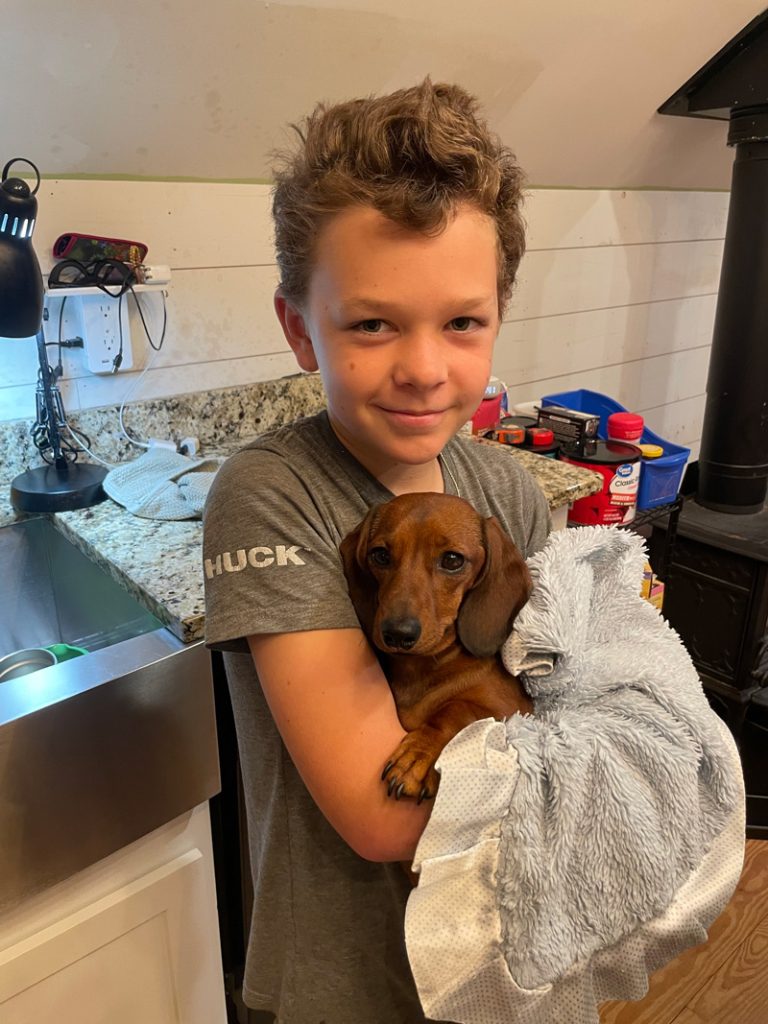 Step 2 – We send you the proof for approval or changes: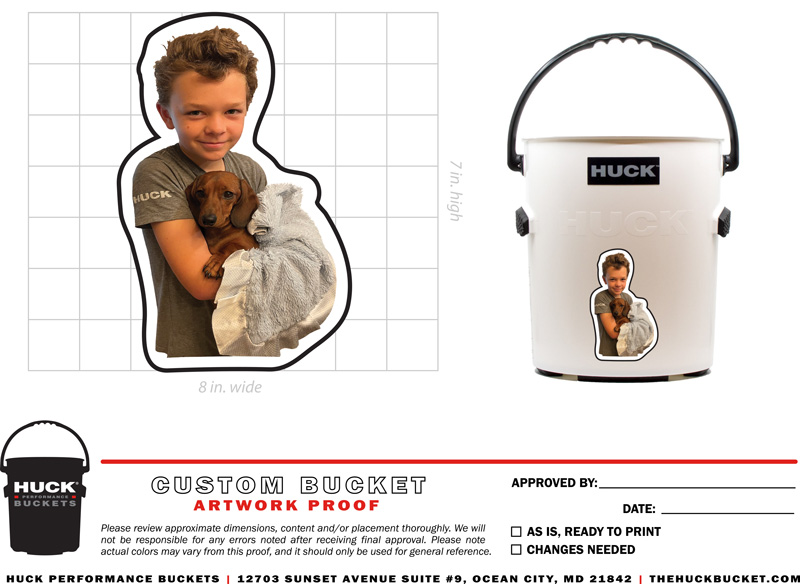 Step 3 – we send you your super cool ultra-personalized bucket:
If you have questions about the process, please contact us.